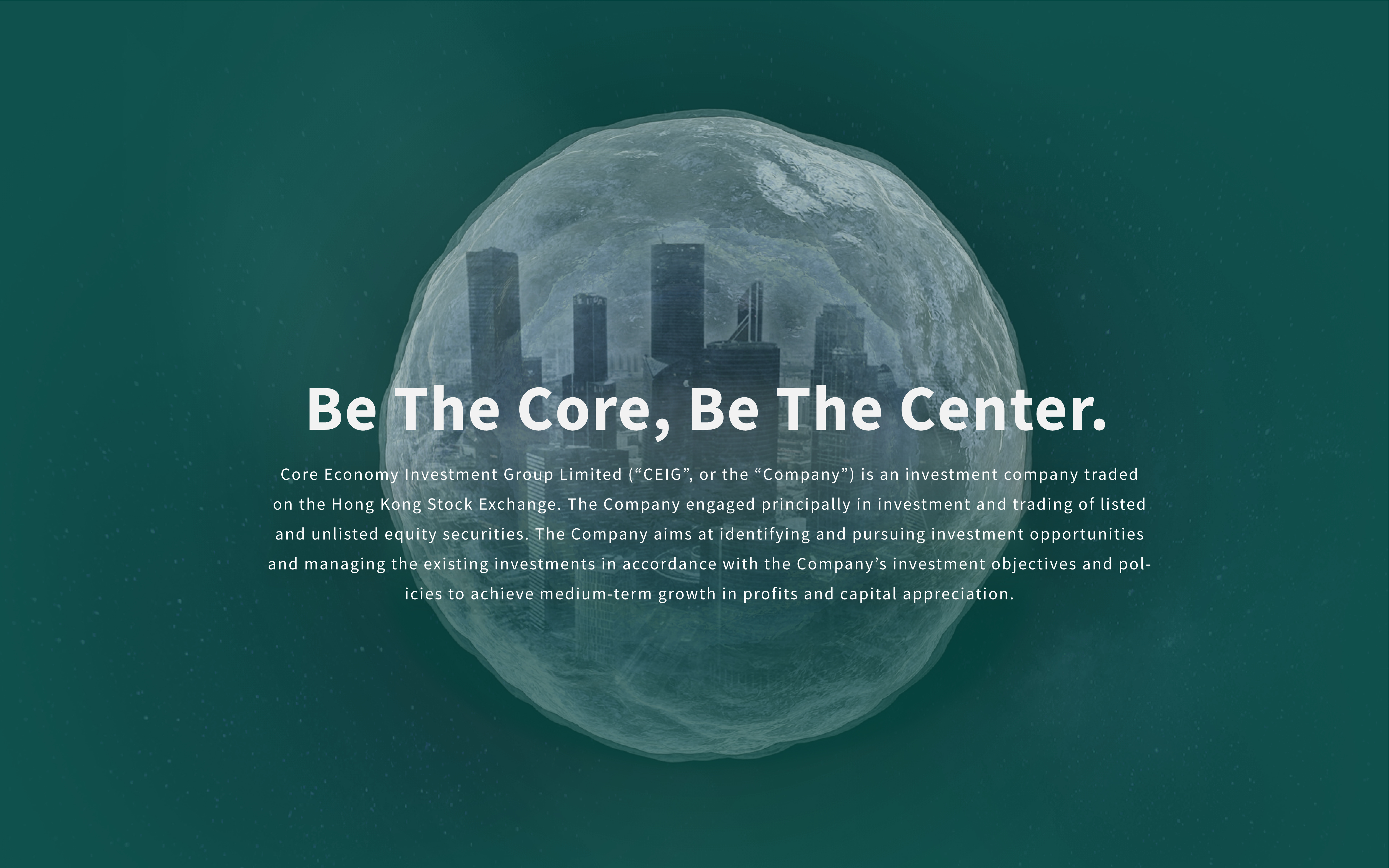 CEIG Core Economy Investment Group Limited is an investment company traded on the Hong Kong Stock Exchange. The company's motto is "follow heart-oriented core values." It believes that investment and wealth management should always be heart-oriented even if it's an industry of numbers and figures.
In terms of brand positioning, core is the motif used to generate more thought-provoking and innovative design ideas to create the brand's image. The initials of the company's core values (considerate, experienced, ingenious, genuine) are smartly integrated into the logo, adding warmth to the inorganic numbers and highlighting human-oriented services in the world of investment.
The brand's webpage is designed based on the concept of the organism of a core. Micro-motion effects, time differences among the hyperlink icons, and ripples generated by the cursor are designs ideas adopted to feature the organic, innovative, and humanized nature of the brand spirit while enhancing CEIG's brand identity.
CEIG核心經濟投資為香港聯合交易所上市的投資公司,將「以心為本,價值核心。」作為企業核心概念,相信即使是生硬的數字,投資理財還是以心為本。
在品牌定位中以核心為主軸,運用更具思考性、創新的設計思路塑造品牌形象,並將代表核心經投企業精神的 Considerate、Experienced、Ingenious、Genuine 四字巧妙結合於標誌中,透過創新的品牌定位與CEIG共同挖掘經濟投資的核心價值,讓數字充滿溫度與人性化的服務。
網頁的品牌形象設計以核心的有機體為概念,於瀏覽中加入微動效果,下方連結區塊設置滾動時間差、鼠標移入時閃爍的點擊呼應,呈現有機、創新、人性化的品牌精神同時強化核心經投的品牌識別度。
Art Director

Chia-Hsiao Shih
Designer

Yu-Tzu Huang
Web Developer

Huei-Yin Wang